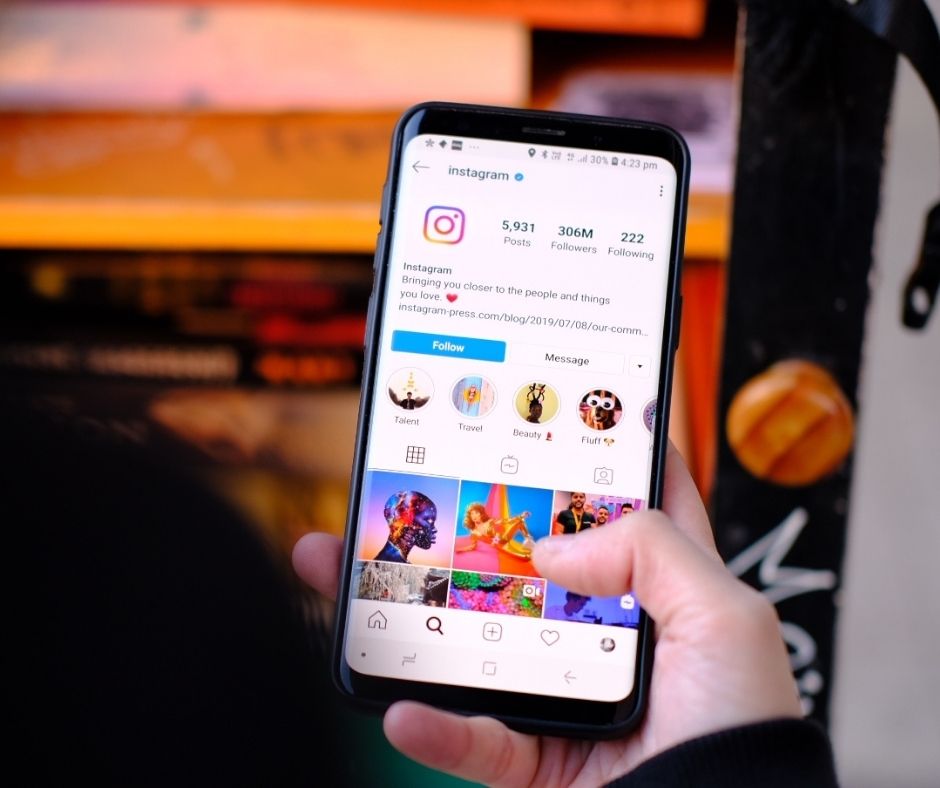 Sure, Reels are all the rage right now – but don't dismiss the importance of Instagram Stories. Instagram Stories continue to be one of the most popular features on the app. And what started as a way for people to post videos that disappear after 24 hours has become an integral part of many peoples' social media strategy.
Millions of users are viewing stories every day, so it's no wonder why so many businesses are using stories as part of their marketing strategy! But if you want to make a great story – then check out these tips!
Make sure you know the editing features available to you.
Instagram Stories has a variety of tools for making your content look professional. You can add text, stickers (Yes – Link stickers are available for everyone!), drawings, and even emojis in order to get your point across effectively.
Use eye-catching colors so that people take notice.
Using contrasting or complementary colors will make sure the color stands out against any background it's on. For example, if you want to make sure your logo is seen, place it against a contrasting background for visual appeal.
Know the image size.
Instagram Stories are only available in portrait mode – so you'll need to make sure your images or videos fit this frame. The best way to do that is by using the same dimensions as on Instagram itself (1080px wide and 1920 px tall).
Play with the fonts and text formats.
Instagram Stories allows you to use many of the same text styles as on Instagram itself. You can choose from bold, italic and underline options for both your title and description, ensuring that even users scrolling quickly will be able to read what's written!
Use stickers sparingly.
Yes, stickers are fun, but too much clutter is distracting. Stickers are a great way to add information when someone is watching your story, but using them for the entire thing can be distracting. Try to use just a few stickers that highlight key points or give extra context where necessary.
Make sure you're clear about what people should do next.
It's great to have an Instagram Story, but if no one knows how they can interact with it, what's the point? Instagram Stories now have a "Link buttons" that allows you to link out to your other social media channels or even a website.
Know what hashtags best suit your brand and use them!
Be sure not to overdo it with too many hashtags though as they can also make things look very cluttered. Instead, try to use hashtags that are relevant to your brand or industry and mention a few "key" ones at the end of each post so they're easier for users to find.
Be mindful of video length.
If you're posting a video for an Instagram Story, keep it to 15 seconds or less if you want it to be shown in its entirety. If your video is longer than that, Instagram will split up the footage into multiple clips and show them one at a time – and it can seem a bit choppy – although it's not the end of the world.
Be consistent.
If you have a specific style or theme for your Instagram Stories, stick to it! Keeping things the same will help people associate them with your brand and know what to expect when they see one on their feed.
So…who's a fan of Instagram Stories? I know that I am! I love to make them and I love to watch them! Next time you make a great Instagram Story – be sure to send me a message so I can see it!