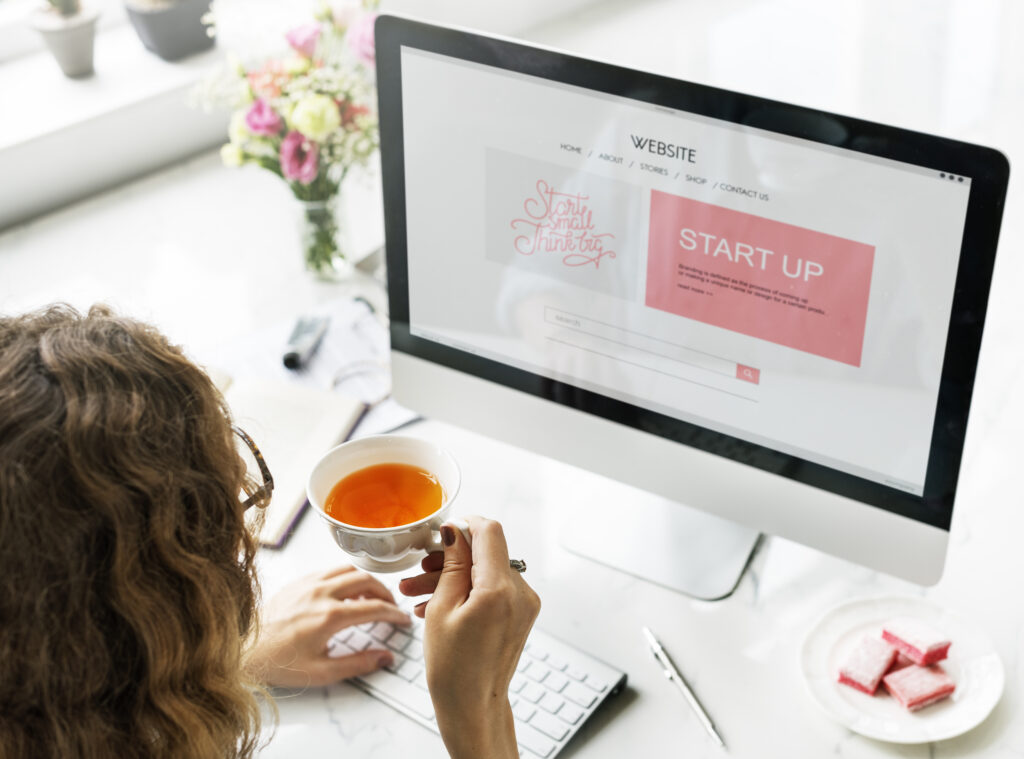 Calls-to-Action (CTAs) are a part of good marketing. They're that subtle (or not-so-subtle) push for your audience to engage with you – in some manner.
They range from "Like this post" to "Get yours TODAY" – and you see them everywhere.
And you're probably using them on your social media, in your blogs, and on those emails you send out regularly.
But, if you're like me, you probably find yourself using the same ones over and over again…it's normal. We're all creatures of habit.
With that in mind, I put together a list of 40 CTAs you can use – not only for your benefit, but for mine, too!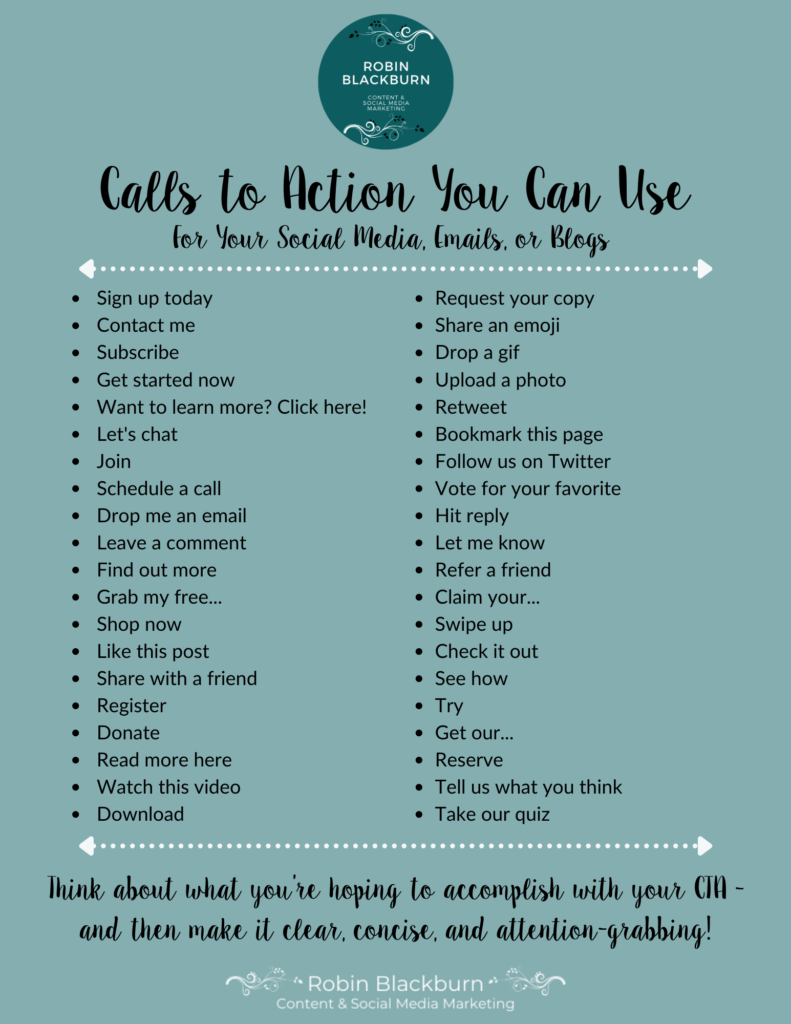 To make it even easier, you can get a PDF copy for yourself by clicking here!
And leave a comment if you found this list helpful! **wink, wink**